We recently got a new app system which allows our clients to book and manage their bookings, creating more flexibility.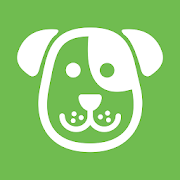 The app requires an invite by us at Hoof&Paws. We add in your Name, your Pets name and phone number. You will receive a text message inviting you to download "My Pet Walker" via the app store. Once downloaded, the app will automatically sync with us. Your pets name will appear, you can add your pet's information including vaccine reminders, worming, even a cute picture.
Please remember to add all your contact information – This makes it easier for us to contact you in case of an emergency.
The MyPetWalker App has some amazing features. Allows owners to keep information about their pet all in one easy to use app and those caring for those pets access to up to date information.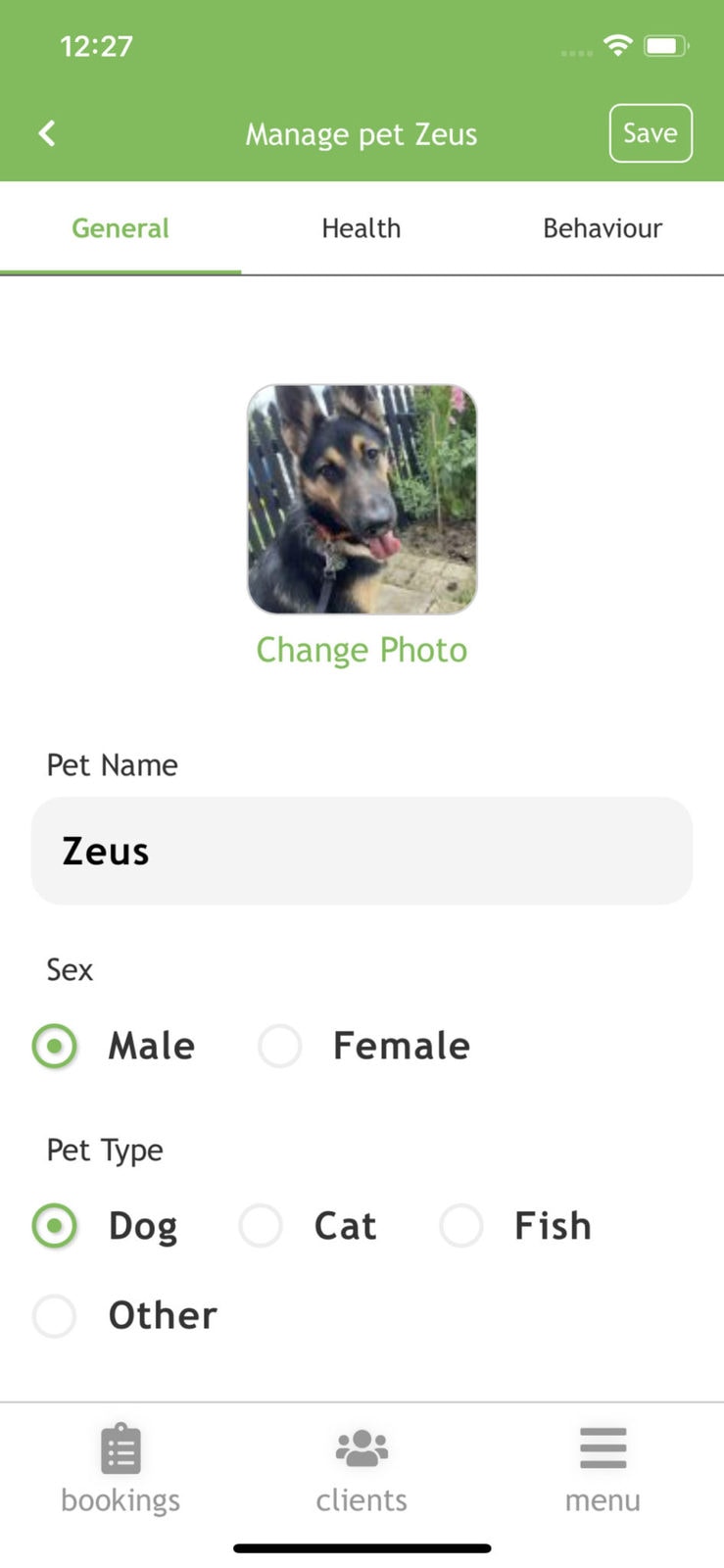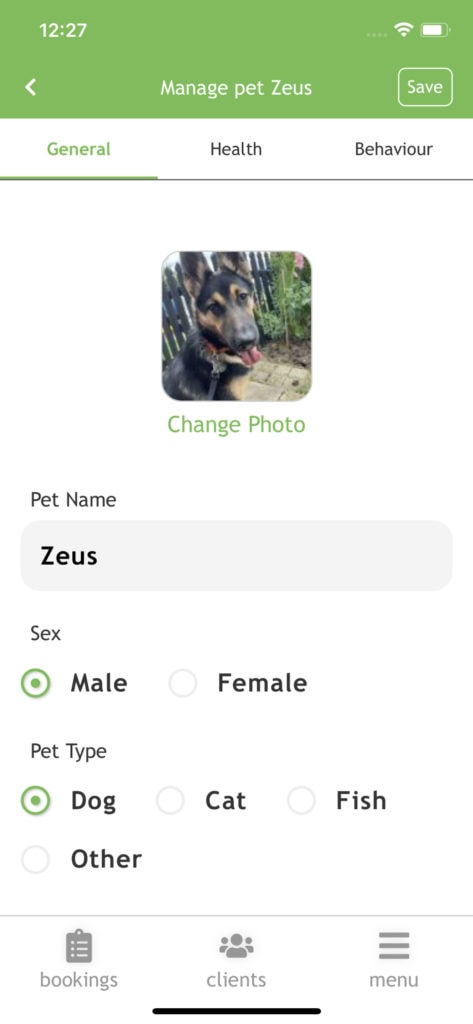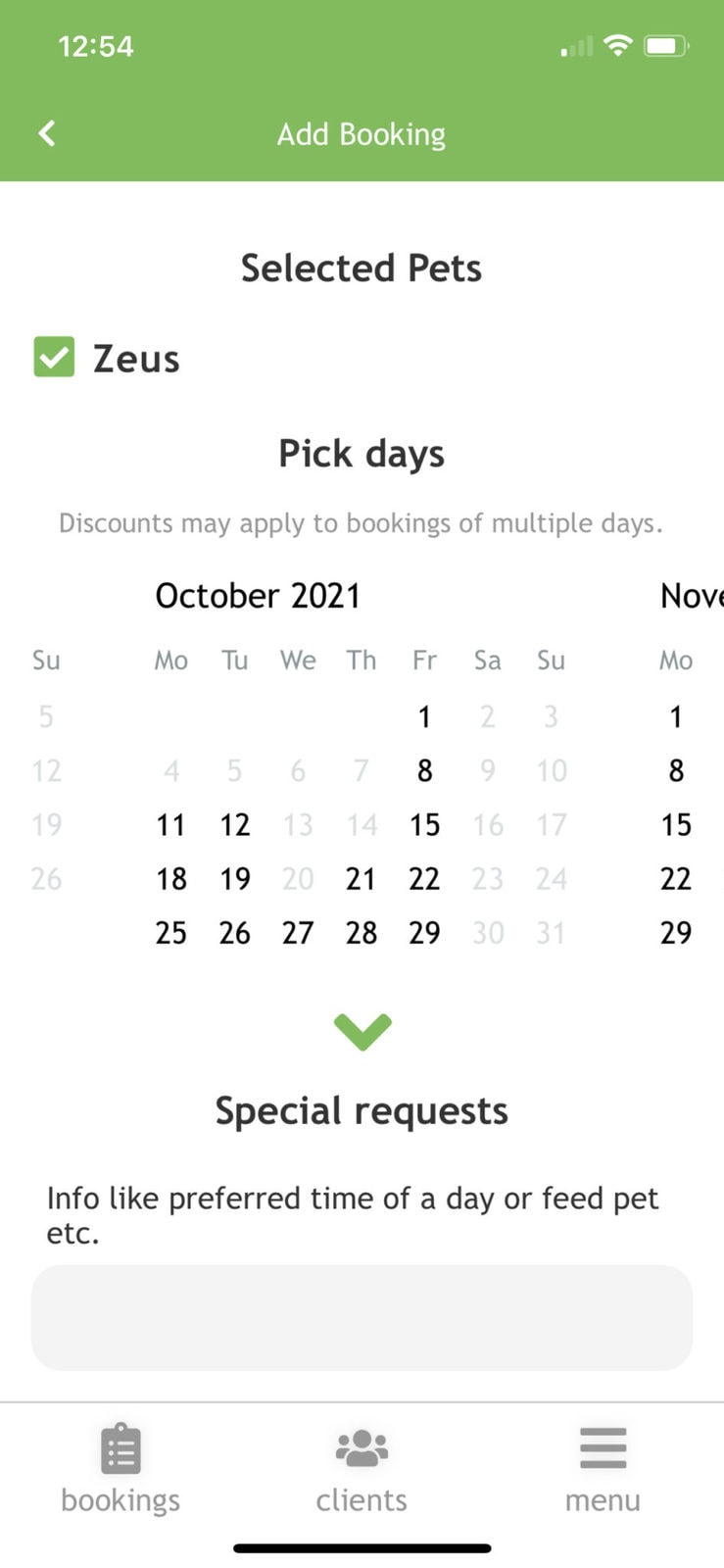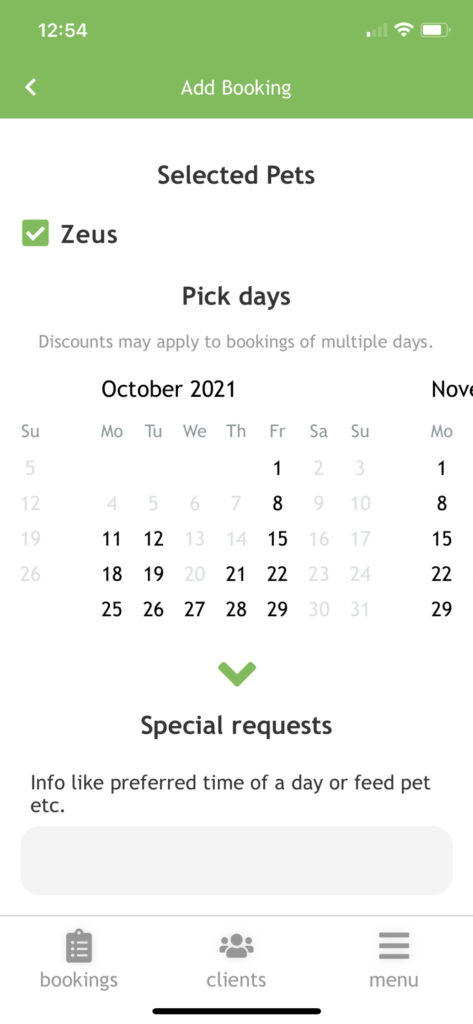 when adding a booking you can select which service you'd like to book and check available dates. (those in black are dates with avaiblilty) you can add as many dates as you wish up to three months in advance.

If you wish to book multiple bookings on same date. This has to be done in two seprate bookings.
For example, Cats often require am and pm visits – add your first group of bookings for desired dates, Put "morning" in comments and press confirm. then add another booking on the same dates (these will have a circle around them the app ask you to confirm you'd like another booking on the same date) add Pm in the comments, and press confirm. you will receive an email with each booking you have confirmed.
There aren't options to book at set hours on the app, as ever we prioritise our clients on "animal needs and medical conditions that require particular timed visits" if your pet requires a certain time please make us aware and we will do our best to accommodate.
Need to change a booking? head onto your profile and under "bookings".Listed will be those bookings you have in place, click desired date and this will give you options to manage that booking. you can reschedule, cancel or add comments.
Please note: Hoof&Paws has currently switched off the option to freely book weekends – will only be taking bookings on request. We have also switched off options to pay via the app until further notice.
If you require any help using the app please send us a message Hoof&paws